Page 16 - Rapid Profits Online (John Thornhill & Omar Martin) : Flip It & Read It
P. 16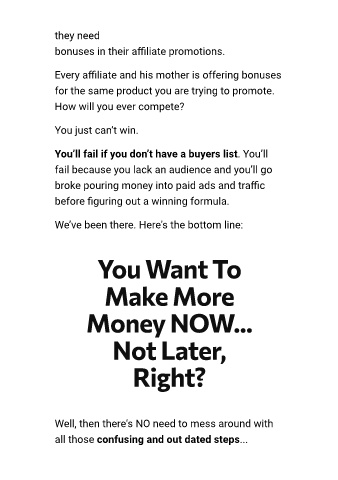 they need

               bonuses in their a liate promotions.


               Every a liate and his mother is offering bonuses
               for the same product you are trying to promote.

               How will you ever compete?

               You just can't win.


               You'll fail if you don't have a buyers list. You'll
               fail because you lack an audience and you'll go

               broke pouring money into paid ads and tra c
               before  guring out a winning formula.


               We've been there. Here's the bottom line:






                         You Want To


                           Make More


                      Money NOW...


                             Not Later,


                                  Right?





               Well, then there's NO need to mess around with
               all those confusing and out dated steps...